Syrup and the Ultimate Sweet
Syrup and the Ultimate Sweet CONSOLE RELEASE!
---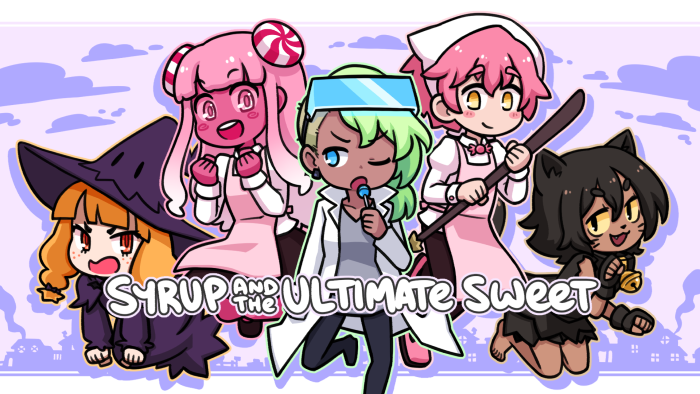 SYRUP AND THE ULTIMATE SWEET IS NOW ON NINTENDO SWITCH, PLAYSTATION 4, PS VITA, AND XBOX ONE!!!!!!!
AVAILABLE TODAY!! RIGHT NOW!!!! AAAAAA
i worked with Ratalaika Games to make the console port! this has been in the works for a long time so i'm glad it's finally out!!
* NEW FEATURES *
image gallery! you can unlock all the illustrations, plus extras like promo art and sketches! (it's basically the art collection but in the game!)
ending guide! in the ending list, each entry has a little button to reveal how to get that ending! (no need to look up pastille's ending anymore, hehe)
plus french and german localizations!
thanks so much for your support everyone!! i feel like a real cool kid today...
NOW GO TELL ALL YOUR FRIENDS!! AAAAAAAAAA
Get Syrup and the Ultimate Sweet