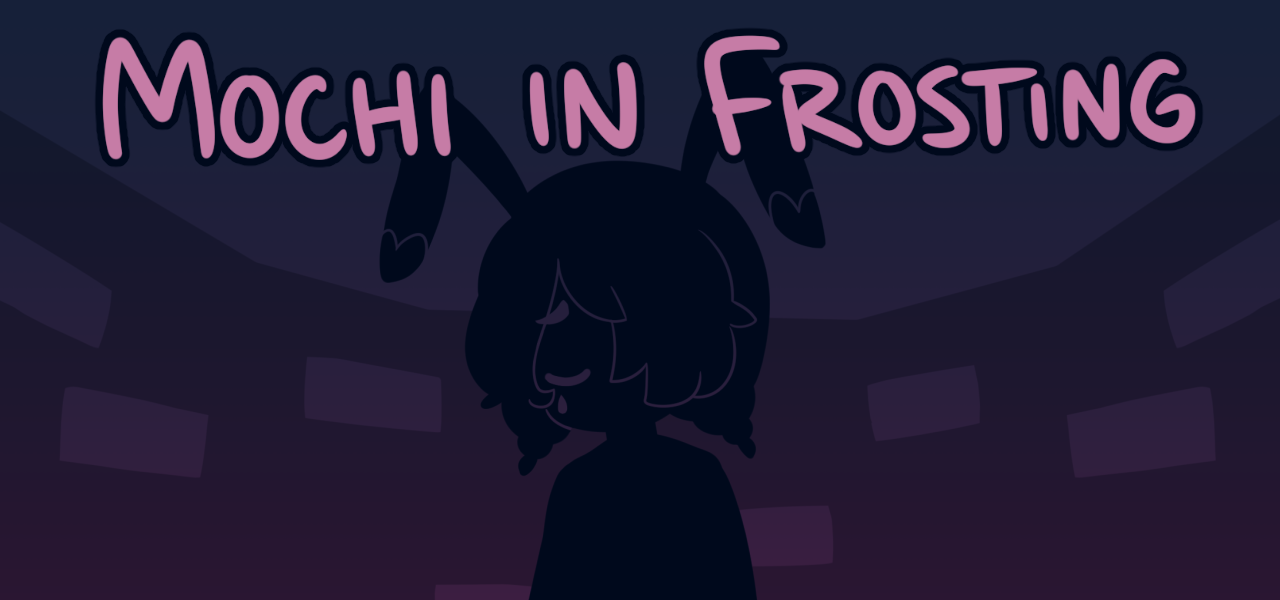 Mochi in Frosting
it's been a while since mochi in frosting came out... the wait between each part used to be a lot shorter, but now it's been so long that i felt like i should put out an official progress update.
so here it is! in the form of a q&a!
- - -
Q: when will part 7 be released?
A: hopefully 2021! if nothing goes horribly wrong, definitely 2021...!
Q: how come there's not a more specific release date?
A: i tend to be more likely to finish projects that i don't pressure myself to adhere to strict deadlines for. when it comes down to it, i'm making these for fun, and not as a commercial product. i don't have a team behind the treat games (aside from volunteer testers+translators), it's just me... so it will be done when it's done, that's all i can say.
Q: why the long wait between parts 6 and 7?
A: in short, because of 2020. i'm burnt out as heck. but also... i really wanted to take a break to work on other projects before coming back to this one. i've spent most of this time focused on syrup 2 (which a bunch of treat characters will appear in!), and finally finished the demo for it last month. i expect my brain to get tired of thinking about the syrup cast soon, and switch back over to treat, at which point... i can finish making part 7!
Q: how far along is part 7 in development?
A: maybe 40%? the first big sections of the game are all scripted out and basically complete, except for music. most of the tiles and sprites are completed, but the illustrations are still rough. scripting the events takes a long time, because i write as i go (i know the plot already, it's just about making it happen!) so, yes... not quite halfway, but getting close.
Q: does it have a title? can we know it yet?
A: yes, the next game will be called Lucky Number Moxie. following the pattern of the previous games, moxie is the main character again.
Q: how much longer will this series go on? how many games total?
A: either 8 or 9! so we're almost there!!!! i haven't decided yet if i want part 8 to be trick+epilogue, or if i want the epilogue to be a standalone game. we'll see how i feel once i get there!
Q: what can i play in the meantime if more treat is such a long ways off :(
A: well... i have many other games on my itch.io page, so check them out if you haven't! treat made her debut in syrup and the ultimate sweet, so i'd recommend that one if you just want to see her again <3 i also have two other RPG maker games: drowning, drowning and KAIMA, just in case visual novels aren't your thing.
Q: where can i support you/how can i be the first to know when treat 7 is coming out?
A: i always release my games on patreon a day or so early! if you pledge any amount, you'll gain access to the syrup 2 demo as well... otherwise, you can always follow my twitter for general announcements.
- - -
if you have any other questions for me, feel free to leave a comment and i'll try to answer as soon as i can!
as always, thanks for your patience and support!!
<3 nami